How To Win At Keno
Keno is a game of luck, to be sure, but that doesn't stop keno players from forming their own strategies on how to win when playing keno. Whether you're playing keno at a casino, playing online keno, or playing a free iPhone keno game, it's likely you'll form some sort of winning keno strategy of your own.
Never, or Always Change Your Keno Numbers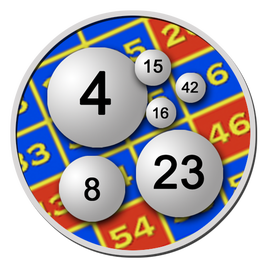 Keno Numbers
Never Change Your Keno Numbers
I've heard stories of people playing the same set of numbers for years and years. These players will tell you not only that they've won keno playing these same numbers over and over again, but they will swear that this is the only way to be sure that you'll win at keno. Their logic says that if you keep playing the same keno numbers, eventually, you'll win. This is actually true. So, the secret to winning any set of keno numbers would be: Just keep playing them. Eventually you will win. You may run out of money, credits, or die before you hit them.. but if you don't, you will eventually win, guaranteed.

Always Change Your keno Numbers
Why keep the same keno numbers, game after game, when you could change them. Scores of keno players will swear that changing your keno numbers often, even every game, is the only way to win at keno. You have two options when it comes to changing your keno numbers, or picking your keno numbers for that matter: you can choose different keno numbers yourself, or you can have the game do it for you by pressing random, which is sometimes called quick pick. The logic with changing your keno numbers every game is that each and every game is random and if you pick random numbers, or new numbers this may increase your chances to win at keno. I don't prefer to change my keno numbers ever, but I can attest that I have hit the jackpot a few times on random or quick pick.

Winning Keno By Magic...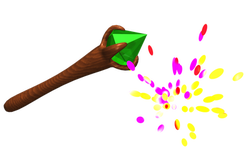 Magic Keno Finger or Hand Waving
Can magic help you win at keno? I don't think so… but some people must. Have you ever seen those people waving their hand at the keno screen as if they are magicians who can trick the game to produce a win. Winning at keno likely does feel better if you happen to be hovering your magic hand over the screen while it happens. It's sort of like when you're sitting in your car at a stop light, you say "The light will turn green… NOW (as you snap your fingers) and coincidentally the light turns green.

Tap The Last Keno Number You Need
If you're not a magic keno finger or hand waiver, but you still like to believe in Keno Magic, you could be a tapper. Tappers are those who tap the number they want to come up. In my experience, these people are both annoying and angry. Winning at keno by tapping the number or numbers you need feels great. So, if you want to win at keno, you could consider tapping the keno number you need… just don't tap too hard. I've seen an angry keno player break a keno machine with all his tapping. (Actually, I think he punched the screen and broke it with his ring… but either way, he was not a keno winner.)

Chant the Last Keno Number You Need to Win
Some people aren't so physical as the keno tappers, but they still have their own strategy to win at keno. These players chant the number they need. So the next time you hear someone playing keno sitting next to you chanting "50, 50, 50, 50, 50, 50" followed by "Darn it!" that means that the number 50 didn't come up. The good news about these keno number chanters is that at least they usually only chant if there is one more number they need. When I hear people chanting to win at keno, I move seats.

Get a Fresh New Keno Ticket
One keno player I know thinks that her odds of winning at keno will increase if she cashes out. "I need a new ticket" she'll often say when she's gone for a while without winning. Maybe, she thinks, the keno game will think that she's a new player and tease her with a few wins. I don't think this makes too much sense because the keno game knows from the barcode it just printed on the ticket is the same one it just received. However, at least at the end of a long night not winning at keno you can go home knowing that at least the casino didn't get all your money as profit as you forced them to spend some of it printing you multiple keno tickets when you cashed out.

Winning Big At Keno...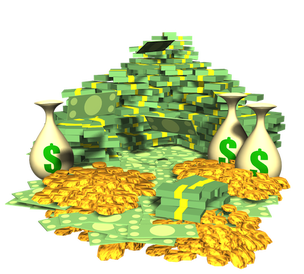 Place your Keno Bet
Big Keno Bet When You're Winning
The way to win at keno is to bet big when you're playing with the houses money (ie. the money that you gave to the 'house' last time you were there.) So, if you've struck it rich and now you're playing with more money than you've come in with, some keno players believe, now is the time to double, triple or max out your bet to take advantage of the fact that you're playing with someone else's money. This may be a great strategy to strike it rich at a casino, and win at keno, or … you may lose all your money quicker than you would have if you'd played on a smaller bet.

Increase Your Bet When You're Losing
Why wait until you've won to start doubling up? Other keno players believe that if you haven't won so far, there's an improved chance that your time is coming. So, they say, increase your bet if you've lost for a long time… this way when you win, you'll win big at keno! This is a great suggestion if you've got an unlimited supply of money, or credits. But the only way I know of that scenario happening is if you're playing some sort of free iPhone Keno game that offers you unlimited credits, or coins, when you run out, like Keno Tap, Keno Gold, eXtra Keno, or another of our free iPhone Keno Games.

Play Someone Else's Machine
"To win at Keno," some will say "you have to play a keno machine that has a lot of someone else's losses in it." They think that if someone has been playing at a keno machine for a long time and lost, for example, one hundred dollars, that somehow that machine is "ready to pay." This may be a good strategy to win at keno, or you may just sit at some losing machine and donate more of your money to it.

Play High Spots or Low Spots
I used to think playing anything higher than a five spot was silly. This is because of two reasons: 1) I had never been able to win at keno playing higher spots, and 2) I didn't realize that you don't need to hit a jackpot (say 10 out of 10) to be a winner. If you're playing a 10 Spot keno game, and you only get eight, or nine out of ten, it's still a good win. Also, some logic for playing a high spot in keno would go something like this "If I'm going to lose eventually, I'd like to at least have a chance to get a big win at keno." So rather you play high spots, or low spots there's always a chance you'll win at keno… it's just not that good of chance. You're odds of hitting a two spot are much better than playing a ten spot and getting all ten… but either way, eventually, because the casinos want to make money: you're probably going to lose.

Don't Spend Real Money
Many keno players, or gamblers in general for that matter, will admit that if they were able to enjoy playing keno for several hours and they got to keep their money (break even) then they consider this to be winning. So, if you want to win at keno in this way, don't spend your real money at a casino. You can win at keno by playing our free keno games on your iPhone, iPad or iPod Touch for hours and hours without spending any real money. Our Keno games are available in Apple's app store for download right now. Check them out.
---
Free iOS Keno Apps:
More iOS Keno Resources:

Enjoy Game Center In Our Keno Apps

Apple's Game Center provides added fun in our free iOS Keno Apps. You'll enjoy competing with the rest of the world and making your way to the top of the high score leaderboards. Plus, some of our keno games allow you to track how many "Big Wins" you get as well.